Have you noticed how people with health issues suddenly want to rebuild their connection with nature and simplify their lifestyle?
Actually, that kind of human longing-for pure, mountain air, animals, silence and smell of forest- is instinctive and essential. Not so long ago, we lived in harmony with nature, but we easily change it for career, rush, avenues and money.
It turns out that no city, building or apartment is designed to fit our souls like a simple, wooden (or stone) house on the mountain. Katuni.
This is a story about them-a small mountain settlements named "Katuni" formed by cattlemen in order to provide enough food for their animals during the summer months.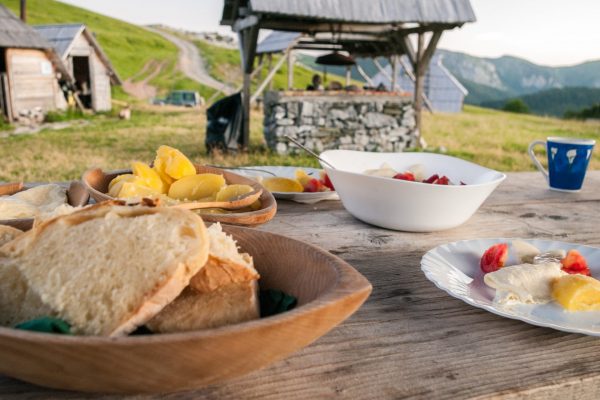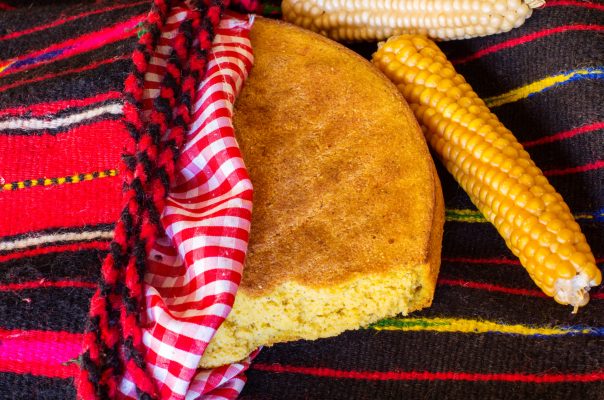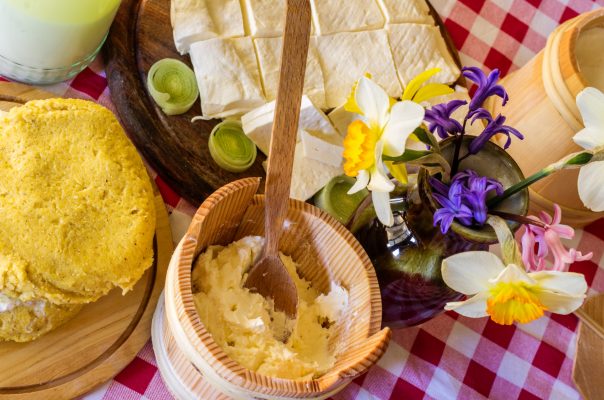 Health benefits
Altitude from 1700 to 1900 m.a.s.l allows diluted, healthy air which could do a great things for your body.
Increasing blood flow, immunity, relieving breathing problems and allergic reactions, as well as skin problems, accumulated stress and negative energy are just some of them.
In order to get a complete picture of these summer villages, we'll tell you that in some parts of it you can even find snow. At Hajla mountain it might snowing in the middle of August.
If you mix snow with fresh milk you'll get some kind of ice cream – a refreshing organic treat. Talking about food, it's important to say how spring water, healthy food as well as a good sleep could harmonize and heal your body. The difference between day and night temperatures is high, so socks, clothes and woolen rugs are necessary for full enjoyment in evening freshness.
Relaxing landscapes, stunning viewpoints and spectacular panoramas will bring inner peace into your life. As well as the absence of noise. Sounds of birds, herd of sheep, smell of flowers or pine forest will release tensions and recharge you.
A small one room cottages with fireplace and chains is a kind of reminder of how far we have, in just a couple of generations, deviated from our essence. Living in houses of natural materials (stone or wood, depending on the environment) is proven to be healing.
Do not be surprised when you see the ground instead of the floor in the cottage. Women say it's not so difficult to maintain hygiene in such conditions which is very important for making cheese and cream.
There is no electricity in here, so they use wood cooker for cooking and warming, and for lighting-candles. The complete ambience is idyllic, peaceful and pleasant.
Nevertheless…
Farmers didn't formed this villages in order to improve blood cells. The whole life in Katuns is dedicated to caring for animals and it's all about surviving. Their life is not easy, so why wouldn't you help them?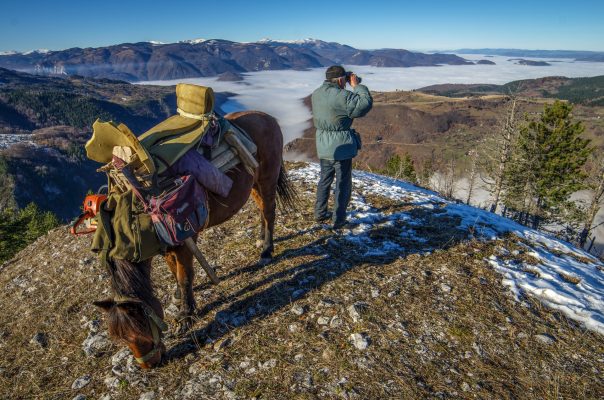 Anyone could help, even children. Women will rather be alone in the cottage during the cheese making process (only they know everything about the temperature of the milk, all the secrets of cheese in each individual chick …), but you can learn to milk a sheep, or help her to harvest onions, plant potatoes, preparing meals or washing the dishes.
You can bring in and split wood, help with making barn and stall as well as housing and feed farm animals. Learn to mow and maintain a meadows and collect hay in flasks and stacks. Making yarn is a work that less and less women know, so you can take the opportunity to learn it.
At the end of the day, treat yourself with a liqueur made of pine needles or wild strawberries. They never shop for tea, but harvesting, dry and mix different aromatic grasses instead.
You'll be tired and not even notice how nature has cured you.
What are you waiting for? You can experience "Katun roads" in Montenegro!
You can find Katun villages on the mountains of Prokletije, Cakor, Mokra, Hajla and Cmiljevica.
In fact, the Regional Development Agency for Bjelasica, Komovi and Prokletije traced "Katun roads" and connected this beautiful villages in 2010.
"We are trying to breathe a new life to Katuns through the connection with tourism. This villages are truly cultural heritage of our country, so we created a project "Katun roads" having this on mind. Katun communities are still alive, although a decrease number of families. The intention was to connect them to the thematic path. We tried to make a life in Katuns easier with procurement of 49 solar systems and connect them with tourists"-she said.
By using the Map of Katun roads, brochures and general information on Katun roads site, you will be able to orientate easily and start your Montenegro Katun adventure.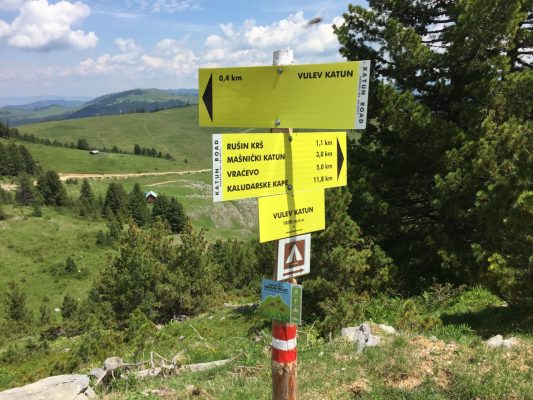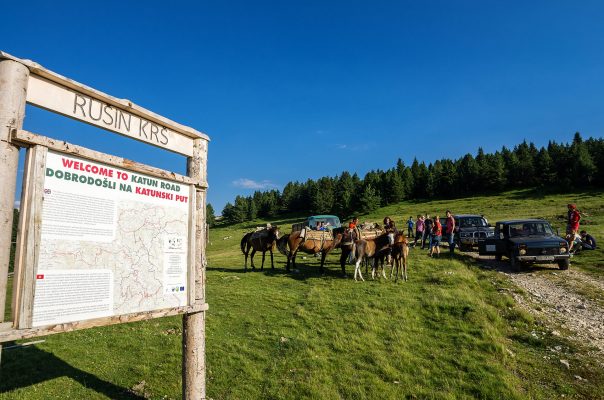 The complete route is marked, starts at the Cakor and ends at Hajla. The route has connections from Plav, Andrijevica, Berane and Rozaje.
One of the routes with the most beautiful view is "Velicki krug". From the climb to Cakor there is a stunning view on Prokletije mountains and from Vaganica you can see Plav valley and Lake. The route is circular with visible and well-distributed marking.
If you want a lightest route, we recommend "Cmiljevica Katuns route". Visible and passable, this place is full of medicinal herbs, blueberries and mushrooms and it's a true paradise for nature lovers. In Katun Murgas you'll find a camp and a resting place. But also in the Skrobutaca, Mokri do, Nadbarje you'll find families offering services such as home-made products, home-made food, and accommodation.
"Despite locals were suspicious towards tourists, "Katun Roads" have attracted a lot of attention from the very beginning. Several travel agencies bring organized groups, and more and more individual visits, mostly from abroad "- says Jelena for portal Share Montenegro.
Located at high altitudes, usually in vicinity of hiking and biking trails, their special architecture, well integrated into the environment, as well as a specific culture represent something that tourists from Western Europe and other countries rarely have the opportunity to see.
There is saying "A year at Katun – two years of life". Your body and your spirit will be thankful for it. Check it out!
Story by: ShareMontenegro